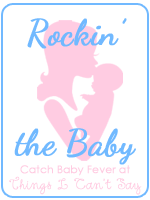 My little fella', Brayden, is almost 6 months old!! I can't believe how much he has changed in that time. Here are a few of my "favorite" pictures of Brayden - although it was very tough choosing just a few to post, since he always shows so much of his personality in his pictures.
One of my first pictures with my precious baby boy.
Poor Brayden!! He hated being under the lights for his jaundice. :(
Coming home from the hospital.
I just love my little man!
Such a sweetie!
I wonder what he is dreaming about??
Going out on the lake for the first time.
"When I said I wanted a chick, this isn't what I had in mind!!!"
The pouty face.
Such a big smile!
My youngest sister, Mykenzie (who is 9 years old), said that this is how real men wear their shirts. I think he looks like Larry the Cable Guy in this picture!!